"Proud to be a BOURBON woman!"
Viviane Soares has been working for more than 10 years at BOURBON, in Brazil, in the Human Resources department. An exemplary career path which today sees her holding the position of HR and Compliance Officer. Portrait of a woman who is passionate about her job!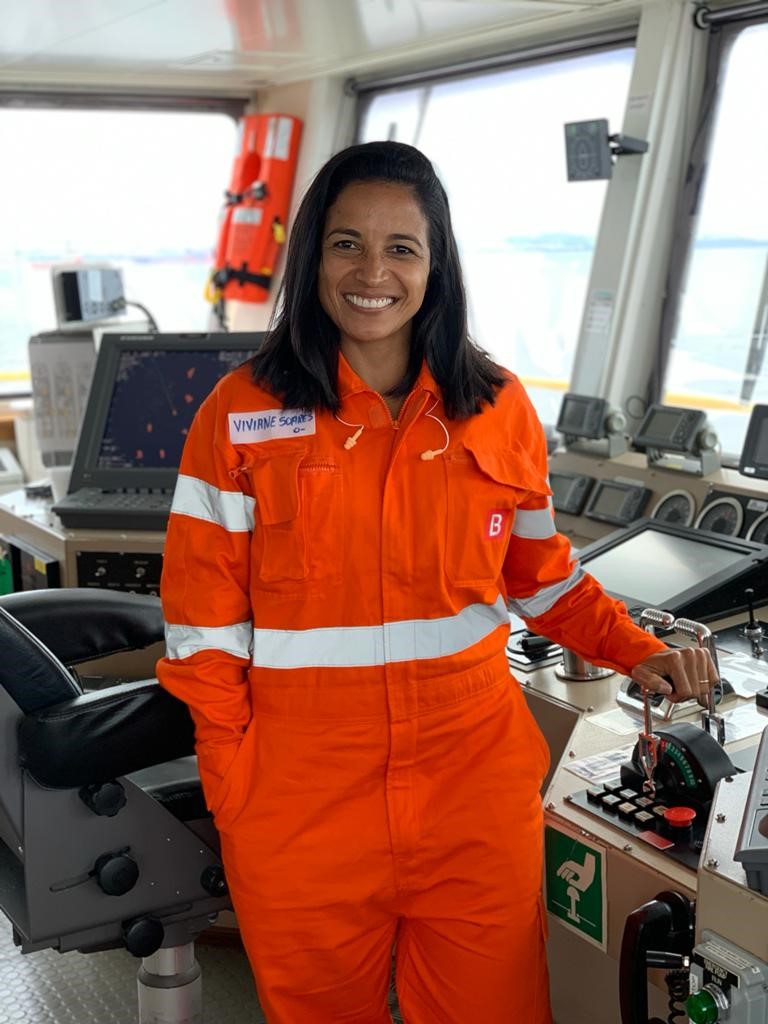 Offshore: What has been your career path within BOURBON?
Viviane Soares: When I started out, I worked for a Brazilian family company that later merged with BOURBON. I had to adapt to this change, respect the new rules, the new policies and set up new contracts with our seafarers. It was a very beneficial and formative experience. After working as a Human Resources Assistant, in charge of recruiting new employees, I moved on to the position of HR Coordinator for Crewing. I am now both HR Manager and Compliance Officer. I manage a team of 5 people for a fleet of 5 vessels.
 
Offshore: In your opinion, what are the main qualities required for a position such as yours?
V. S.: First love your job, you have to like human contact and meeting new people! On a daily basis, we have to work in contact with the sailors and teams, and discuss and exchange with them about the working conditions on board. You also have to be able to adapt and stand back to provide the best possible support to your colleagues, as each person is different. You need to have a taste for teamwork! What I like most about my job: working with all the members of a ship's crew, deckhands, captain, mechanics, cooks, etc.

Offshore: What are your daily missions?
V. S.: With my teams, I define and steer HR strategies in agreement with the management. I keep the personnel files up to date and am responsible for social dialogue. During the hiring process, I draw up the employment contracts as well as the pay slips and administrative documents and crew logistics for embarkation and disembarkation. We are responsible for the well-being of our seafarers, who sometimes stay at sea for months. I like to visit the vessels, meeting our crews. It's important to be in direct contact...
 
Offshore: In addition to your HR duties, you are now Compliance Officer. Can you tell us more about this new role?
V. S.: Compliance is a priority for BOURBON, in the same way as safety. It is a pillar of our organisation. I am in charge of reporting all compliance measures from Brazil to France. On this subject, I accompany the sailors and the vessels on a daily basis. In meetings, I talk about the importance of compliance in the company and I encourage us to have this culture of compliance. I say to them that we are compliance actors in the company.
 
Offshore: How did your department manage the COVID pandemic?
V. S.: We had to adapt, respect the protocols and sanitary measures. The implementation of online tools, such as Teams, was necessary to communicate and keep in touch with the teams, both at sea and on land. I informed about the need to download the application on cell phones and computers, I explained how the tool works. At first there were problems, but soon everyone adapted. Despite the COVID, operations continued, so we had to make sure that everything went smoothly. It was important to stay together in this kind of situation...
 
Offshore: What is your state of mind after 11 years of operating with BOURBON?
V. S.: I am particularly proud to represent the company. I am passionate about what I do, about my daily work and I love working with my teams. BOURBON has given me a lot in terms of professional opportunities. My management has trusted me and given me career opportunities. Each year I have been able to acquire knowledge and skills. My days are never the same, I love my job! I am proud to be a "Bourbon Woman", to represent women and to be part of the group. I would like to continue in my position with my teams, continue to build my career at BOURBON and take of new challenges!
bleu
Her hobbies: I like running, working out and spending time with my family. I also love to travel! Next destination: the USA or Italy.
Her mantra: There may be problems to overcome but there are always solutions Together we are stronger.
Portrait